ELECTRIC APPLIANCES
Supports Electronic Kitchen Appliances And Electronic Decives
CONSTRUCTION MATERIALS
Keep Materials Safe And Origanised, Ready For Moving.
Example Materials Include Bricks, Tiles and Slates.
TRANSPORTATION BUSINESS
Keep Packaging Safe in Bundles, Boxes, Wooden Pallettes,
Wooden and Plastic Cartons
AUTO PARTS BUSINESS
Provide Protection and weight support During
The Transportation of auto spare parts and accessories
PRINTING AND PUBLISHING INDUSTRY
Provide Convenience for packing and Transferring
Cardboard, Offices, and Sheet Boards
FOOD AND BEVERAGE INDUSTRY
Shipping Glass Bottles, Plastic Bottles, Dried Food Boxes,
Fresh Food, And Fruit Boxes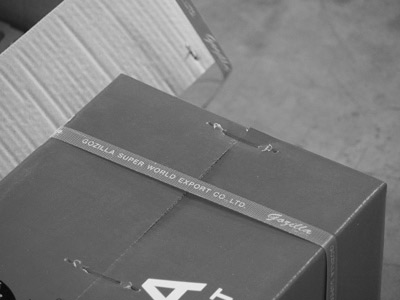 ABOUT US
Watana Bhand Industrial Company Limited was founded in 1989 as a business specialising in plastic strapping for packaging. Initially starting as a distributor, our company gradually gained insight in the domestic market, seeing the problems in packaging system and bundle packing.  Therefore, we expanded and developed our business in alignment with international standards. We have improved and adjusted use patterns and the raw ingredients in our production to meet the market's demands and support a wider range of goods. We have operated our business continuously and increased our production capacity by incorporating foreign machines in our processes. When it comes to forming our straps, we have considered the environmental impact, quality that meet the demands of industrial work, and diversity in business and market. Our company has the capacity to produce and distribute for domestic and international markets, ensuring the safety and security of packagings and goods during shipping and meeting our clients' demands.​
Tag : โรงงานผลิตสายรัดพลาสติก, ผู้ผลิตสายรัดพลาสติก, สายรัดพลาสติก Pet, สายรัดพลาสติก PP, สายรัดกล่อง, จำหน่ายสายรัด, เชือกรัดกล่อง, ที่รัดของ , สายรัด Pet, สายรัด พลาสติก, สายรัดของพลาสติก, สายรัดสินค้า, สายรัดพาเลท, สายรัดอเนกประสงค์, เครื่องรัดกล่องมือโยก, Straps, Strapping Band, PP Band, PET Band, PP Strapping Band, PP Strap, PET Strap, Box Strap, PP Product, Packing strap
‍